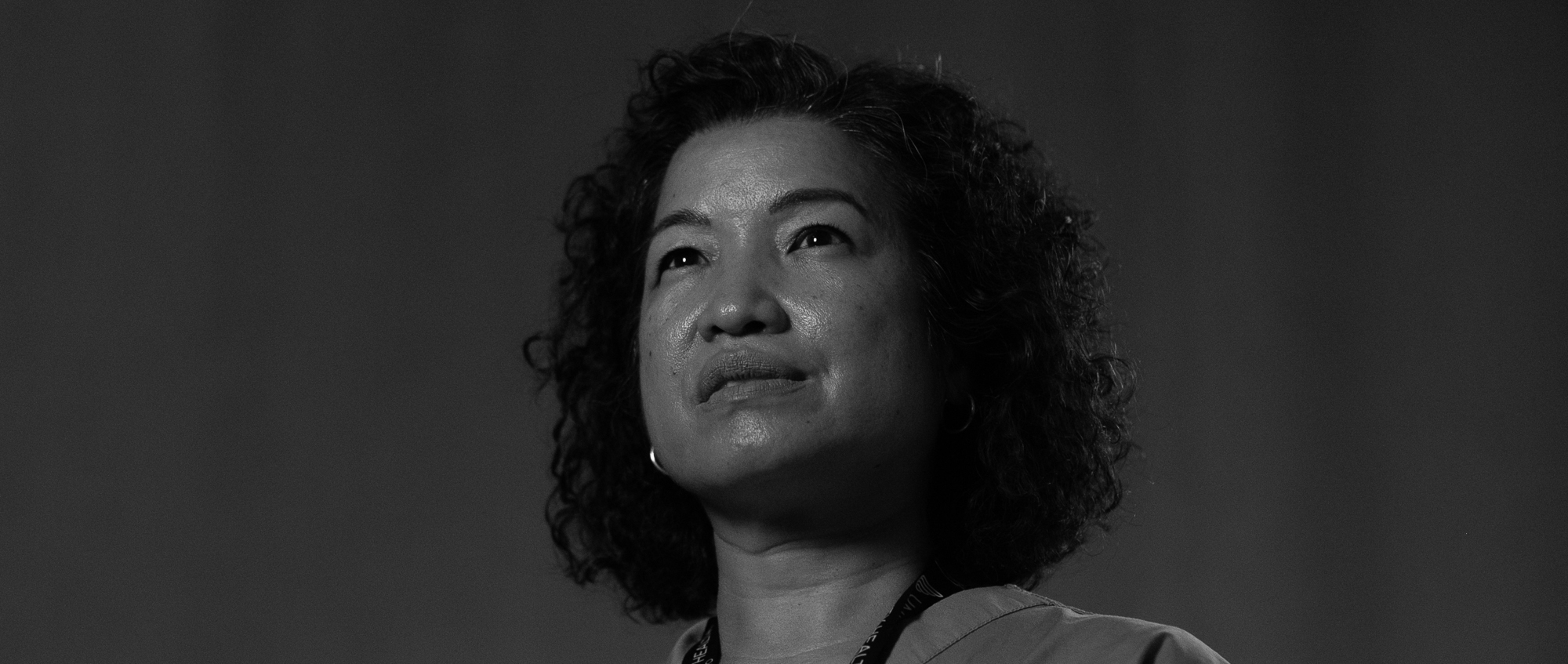 Amily Griffin
ICU Nurse
I've worked at St. Mike's for 20 years, and I've never seeing anything like COVID-19. It has brought to the forefront how blessed we all are, and the shared fear we all live with, of being – or dying – alone.
I treated a Covid-positive patient in his mid-60s requiring mechanical ventilation to live. He, competent and of sound mind, declared to our health care team on two separate intensive discussions that he did not want mechanical ventilation and knew that consequence will be death. When I was assigned to him it was clear he was at the end stage of respiratory failure with only a few hours to live.
My instinct is to save. It's what I do, so this was very hard for me.
I started his palliative medications to ease his agony. I was pained by the inhumanity of not being able to hold his hand skin-to-skin, or him not seeing my facial expression as I explained to him that he is dying and I will make sure that he is comfortable and safe on bed. I asked if he wanted me to pray with him and he said yes, and we did. And then I told him that I will be with him throughout this. Always in the room or just outside the glass barrier. He will not be alone.
When I stepped outside to call his sister, his heart rate began to flatline in a matter of seconds. The panic set in that he would pass alone, without me there beside him.
But it struck me that he didn't really die alone. Over the phone, I was the bridge to his family. I was able to share in real time to his sister that he was passing right that minute and that I have to go to him now. There were the three of us together in that moment.
My instinct is to save. It's what I do, so this was very hard for me.
I still think about him, and sometimes I still cry about him.
Lately, I feel like everything is coming full circle.
My mother, who is back home in the Philippines, recently fell and broke her hip. Since then, she's suffered two strokes and she is actively dying in hospital. It breaks my heart that I can't be there with her, but I am so grateful for the care team who is helping keep her comfortable and is arranging for Zoom calls so I can spend time with her the only way I can right now. I would give anything to by her side.
It feels like being with that patient in his last moments prepared me for the inevitable loss of my mother. The tables have turned. I am the family now. I am the one who is feeling helpless.
This is what life is all about. I promise to give and give more than I ever have before.
This experience has certainly opened my heart and opened my mind more to being that bridge to our patients and families, to bringing them together even when apart.
Amily Griffin is a Medical Surgical Intensive Care Unit Nurse at St. Michael's Hospital
As told to Jennifer Stranges. Photos by Yuri Markarov. This interview has been edited and condensed.