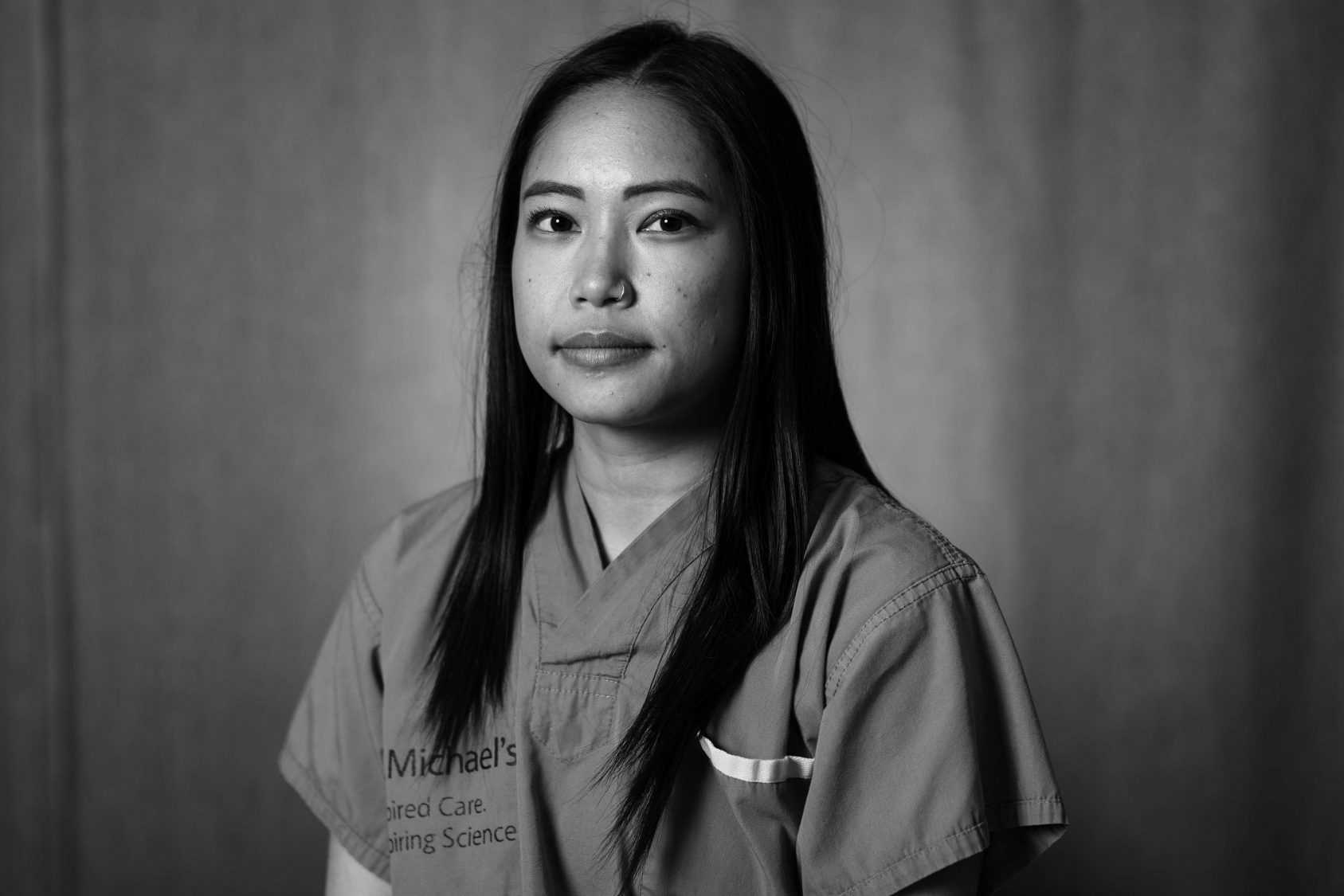 Olivia Ho
Cardiac Sonographer
A lot of what I do is what we call 'being on the road.' I was bouncing from room-to-room, wearing full PPE and doing work by the bedside. Our test is relatively long compared with other tests, like x-rays, so at the beginning, it was mentally taxing doing bedside echoes and not knowing a lot about the virus. But what is really cool about my position is because I am with them a bit longer, patients start confiding in me.
In addition to working in the hospital, I work part-time at MLSE LaunchPad, a kids sports facility that empowers youth through sport. I would do some youth programming and sports there a few days a week. Now things are a bit different, everything is done virtually.
Amidst all of this is, I started trying to find a hobby that would help me take my mind off the stresses of the pandemic. I have always been creative and like to work with my hands. I started making basketball planters for fun for family and friends, and never thought it was something I could make money from.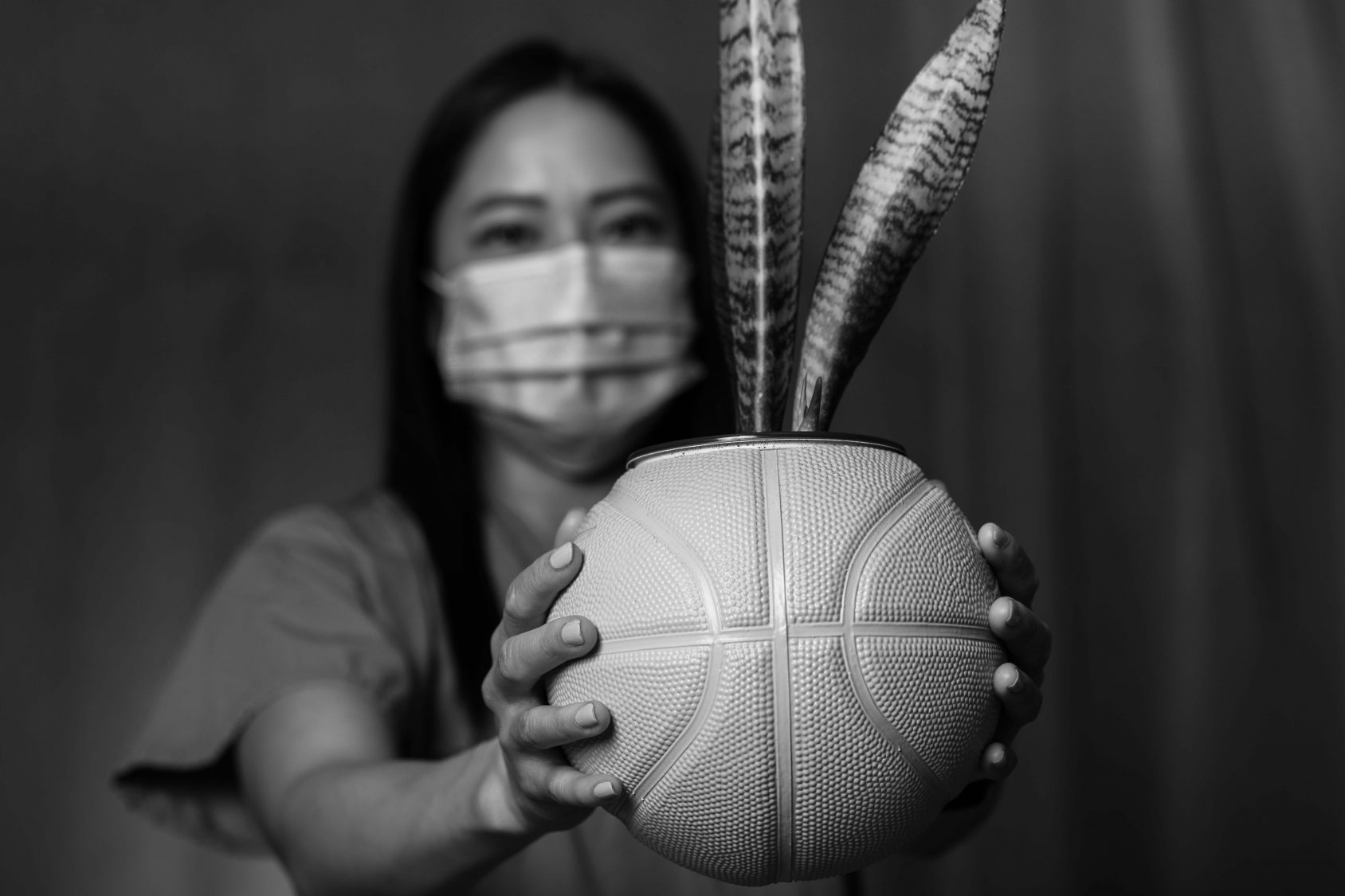 When I chose the name, The Give and Grow, I knew it was a basketball play on words. But, I also wanted it to have a double meaning of giving back to the community and growing the next generation of leaders. These planters tie back to metaphors that help people, particularly young women, navigate through life. Metaphors like 'stay true to your roots,' 'don't be afraid to branch out' and 'water things that grow.' I try to keep my community at the forefront of what I do. As part of the business, I also run programming with youth where they decorate and create basketball planters and can be creative themselves.
So now I'm thinking: how do I use this platform and my voice to continue to empower youth in the community?
The Give and Grow started as a craft, but now it is a thriving business. I never planned this. This was never a business plan, it kind of just happened. The timing of everything worked out perfectly. Because of the lockdown, everyone was into plants and adding life into their places. A friend of mine bought a planter to gift to one of her friends who started a new job with the Raptors. When he received the gift, he thought it was a cool idea and wanted to give each Raptors team member one of the planters. The thinking is that a plant is representative of a housewarming gift and with players bouncing between different homes in Tampa, the basketball planters can make them feel a bit more at home. The Raptors have featured me and the feedback I have received since then has been crazy. So now I'm thinking: how do I use this platform and my voice to continue to empower youth in the community?
If I ever needed support, I know there are a ton of people behind me. My St. Mike's family – I will shout them out as my number one fans. They saw the process from the beginning. A few of my colleagues who have cars would actually drive and pick up things for me.
The main thing I always tell my youth is that as long as you stay true to yourself, opportunities and people will come your way. You should centre yourself on things that truly matter to you and not be afraid to grow and step out of your comfort zone. Never be afraid to take the next steps because you never know, the Raptors could be there buying your products.
Olivia Ho is a Cardiac Sonographer at St. Michael's Hospital.
As told to Natalie Leung. Photos by Katie Cooper. This interview has been edited and condensed.