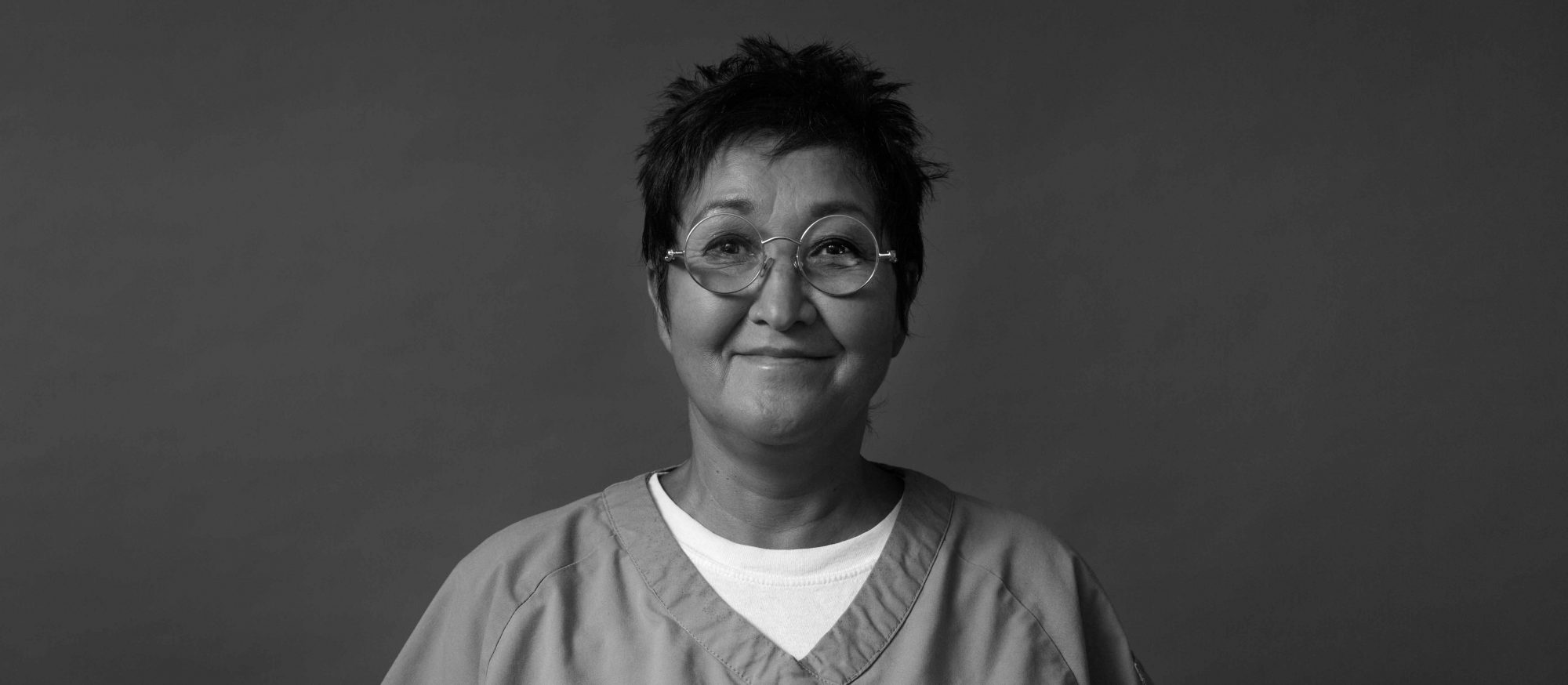 Sania Kim
Unit Clerk
Ask my team how I used to come to work. I'm a hat person, I'm a shoe person, I'm a bag person. I used to have everything matching. After my first degree, I was a designer of children's clothes and I love to decorate, make things and sew. No one recognizes me now. I want to protect my family. For this reason, I use my uniforms.
During the pandemic, I forget that I'm just a Unit Clerk. For me there's no, 'It's my patient, it's not my patient, it's my job, it's not my job.' I always try to be helpful.
My unit has mostly elderly patients. I go room to room. I make them comfortable. I make phone calls for them, hold phones for them. I speak nine languages. I have the ability to communicate with patients who need help. You want to communicate right away and booking an interpreter takes time.
I have very supportive friends as well. When I was on the phone with one of them, I said, "I'm going to take a day off tomorrow and sew some hats and masks for my team. I have a few cases of new bedding sheets, cotton ones."
She said to me, "My friends will help you. Don't waste your sheets."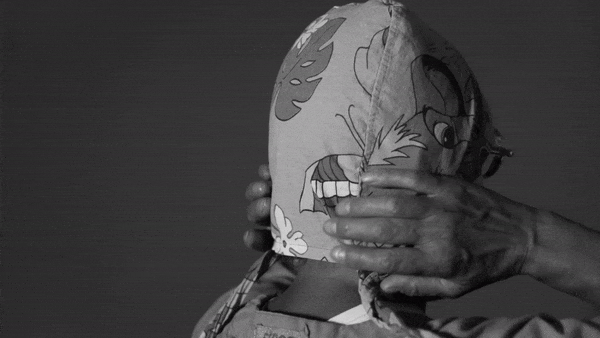 They made me a lot of hats, a lot of masks. They were so thoughtful. My team was so happy and thrilled.
On 6G, we're like a big family – if you try to be independent, it'll fall apart. I treat my team as my family. I spend 70 per cent of my life with my team. I try to make that time happy. Especially during the pandemic, you need more positivity.
I'm waiting for this to be done. I'm already planning a huge party for my whole team. You have no idea how great my party will be.
Sania Kim is a Unit Clerk in the 6G Unit at St. Joseph's Health Centre.
As told to Natalie Leung. Photos by Medical Media. This interview has been edited and condensed.