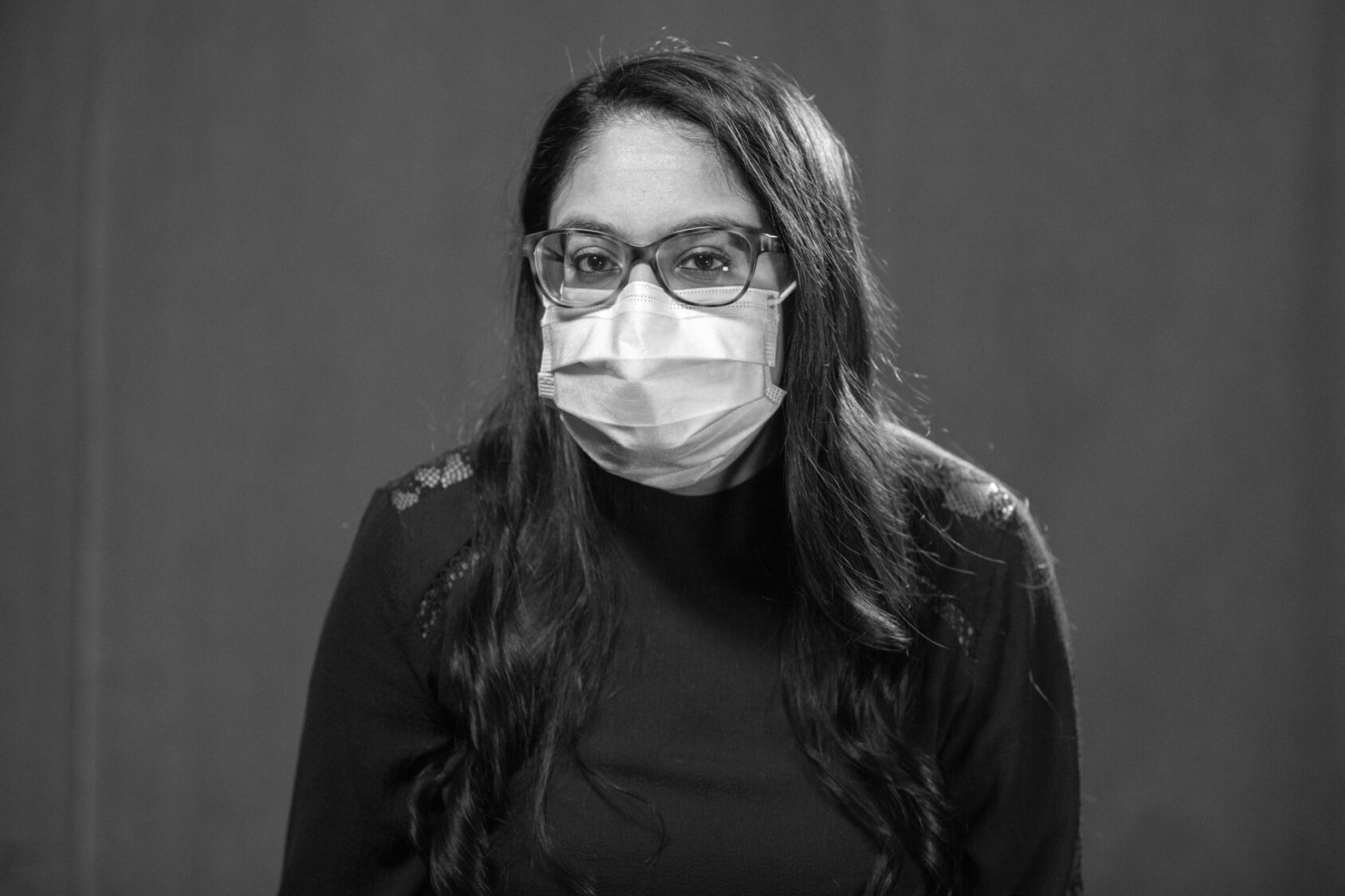 Priya Patel
Infection Control Professional
I'll never forget the phone call I received at 10 p.m. on March 9, 2020. There was a patient in the Emergency Department who was suspected to have COVID-19. My heart sank. Our first patient at Unity Health who was going to be admitted with suspected COVID-19.
As the Infection Control Professional on call that night, I arranged a meeting with the team on our General Internal Medicine unit to review our infection control measures and prepare for admission. When it was time to transport the patient upstairs, I remember staff saying how scared they felt. No one wanted to get COVID-19.
A big part of my job that night was helping with the mental preparation. We moved slowly and talked through every step. I look back now and think how remarkable it was to see everybody pull together, to handle this so seamlessly despite all the worry and unknowns.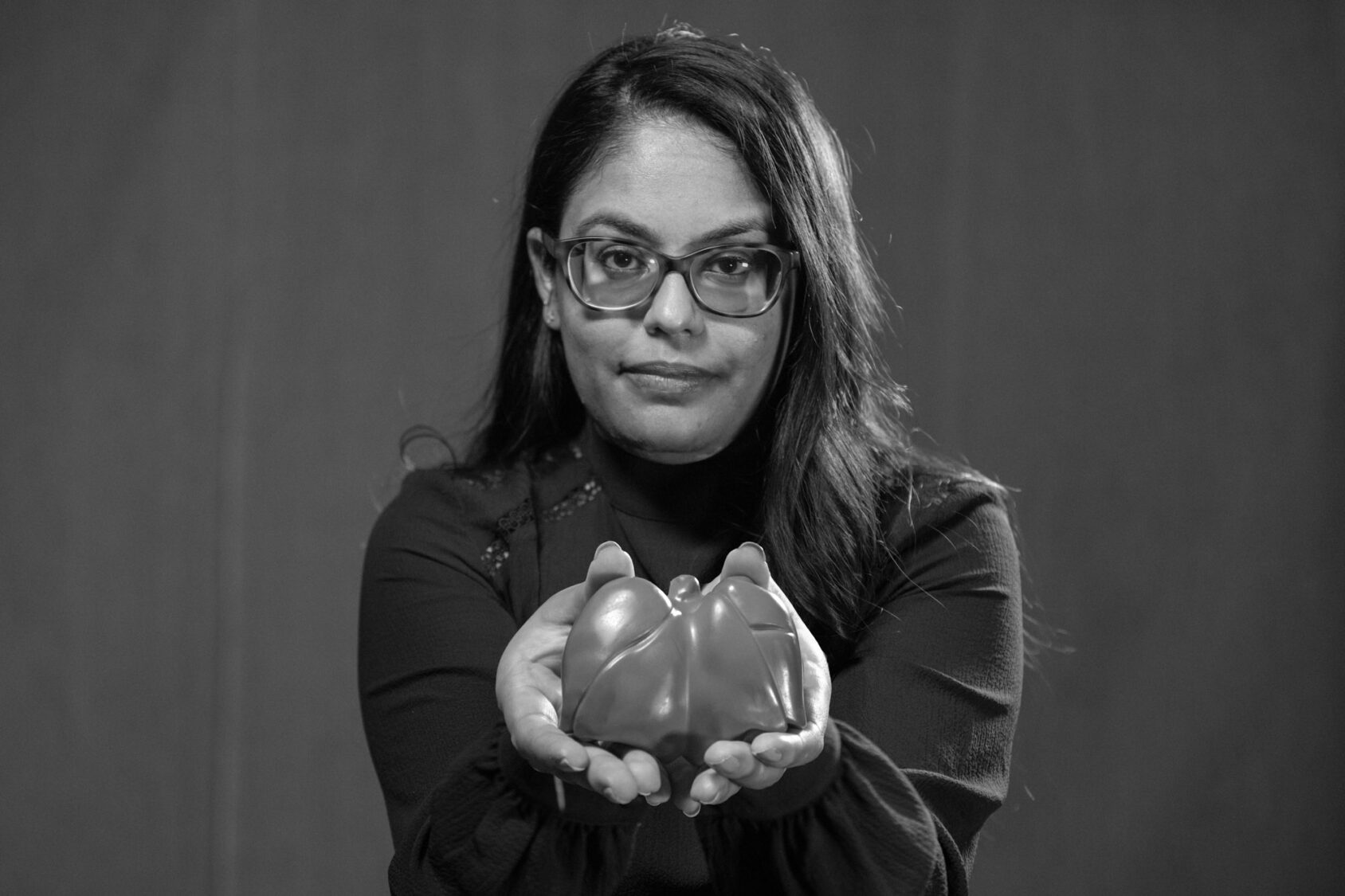 About a year before the pandemic started, 10 years into my career as a Registered Respiratory Therapist at St. Michael's, I started to think about new opportunities to advance my skills. I came across a posting for an Infection Control Professional and decided to go for it.
As a respiratory therapist working in emergency departments and critical care units, I know what it's like to treat some of the sickest patients, often with very little time to prepare. That experience has helped me immensely throughout the pandemic, especially in those first few weeks.
Nobody knew what was happening but we were doing our best to understand it. The information was changing rapidly and everyone was relying on us for information. It felt like a heavy weight.
The pandemic has changed the way we think about infection prevention and control. We talk a lot about precautions and hand hygiene but it's so much more than that. The knowledge we have now about the virus, how it's transmitted and how to manage outbreaks is incredible. And we're still learning more. Our IPAC team comes together every day to make sense of what's unravelling before us.
Unfortunately, the time we spend managing COVID-19 takes away from all other work. Pre-pandemic, we were busy with quality improvement initiatives and surveilling other diseases. This all came to a halt when the pandemic began. Every time we try to resume, it seems there's a new wave and it gets put on hold again.
This cycle is exhausting. COVID-19 is exhausting. Everyone across our sites is exhausted. We're comforted by high vaccination rates and remain optimistic about the province reopening but we also feel defeated. There's never enough time between waves for us to rest or catch our breath.
With the warm weather approaching, I'm hopeful that we'll get some reprieve. And maybe it's time to accept that we have to learn to live with it. I like to think that people will make their own decisions about risk and precautions, considering the most vulnerable in their communities. And if they don't, I'll remind myself that they haven't seen what we've seen. Or dealt with what we've dealt with. There's a degree of trauma for health-care workers and it'll take a while to get past that. I hope the public understands.
Priya Patel is an Infection Control Professional at St. Michael's Hospital. She'd like to thank Dr. Matthew Muller, Medical Director of Infection Prevention and Control at Unity Health; Shara Junaid, Manager of Infection Prevention and Control at St. Michael's and St. Joseph's; and the entire IPAC team.
As told to Anna Wassermann. Photos by Yuri Markarov. This interview has been edited and condensed.