Nicole Bradbury
Registered Nurse
I started at St. Michael's Hospital in December and my orientation ended February 20. So I was just starting out on my own and the whole landscape of the hospital completely changed.
Being part of the resource team is a lot for a new grad. You're learning on the job but you're learning on a lot of different floors with a lot of different staff. Every unit has its own nuances. It was already a bit overwhelming as it was, but then all these changes were coming.
During one of my shifts in General Medicine in March, they emptied out the entire floor to make room for COVID patients. I was helping the team get ready for the influx. It was then I was like, This is happening. This is real. I've never seen anything like it. Over a few hours we basically emptied out the entire floor except for maybe 20 or 30 patients.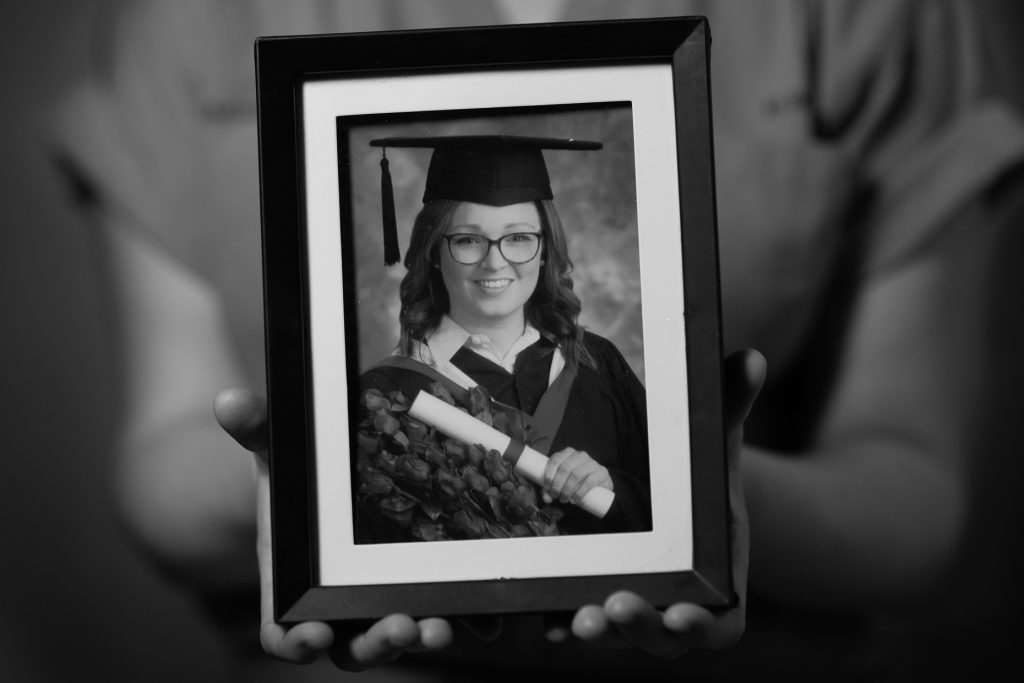 My friends and family were pretty worried as they knew I would float around the hospital. Many of my friends work from home so they didn't understand what it was like to have to do that. There was a lot of checking in.
Later in April and early May, I was assigned to the Emergency Department. My manager assured me I would just be at the front door doing the screening. It is a really interesting job. It can be really crazy some days, but you're the first person you see when people come in the door. Some are coming in crisis, others are anxious and afraid. Especially in the beginning, there was a lot of fear. We had to give a lot of TLC, support and education. I found that it became more than just screening people. You're calming fears, asking questions and reassuring them they are in the right place. When I started on my own in February, that's not something I envisioned.
This is happening. This is real. I've never seen anything like it.
Nursing is my second career. I used to be a massage therapist, so I'm used to talking to people — not in crisis, like they are when they come to the Emergency Department — but I'm used to talking to people who are anxious and nervous. So I leaned on that experience. It's built my communication skills to a higher level than they were before.
I was saying to my manager recently that this has been a great learning experience for me — just being dynamic and being able to jump into anything. In nursing school, we talked about pandemics and SARS, and times when people have had to go into an emergency mode. You're thinking, that will never happen. So it's a story for the ages. I'll always know that in my first six months, I was working in one of the world's biggest pandemics. It's character building and it's going to help me grow as a nurse, too.
Nicole Bradbury is a registered nurse on the Nursing Resource Team at St. Michael's Hospital.
Story as told to Hayley Mick. Photos by Yuri Markarov. This interview has been edited and condensed.