Kim Reid
Operations Leader
When the pandemic started, I found that people responded in one of two ways – either they were fearful and ran from it, or they decided to grab hold of it. I was in the latter group.
For several months last spring and summer, I worked at a drive through COVID-19 assessment centre – one of the first in Ontario. Everything was new and it was terrifying. We'd get so hot in the tent, wearing full PPE through the summer months, and I worried about bringing COVID-19 home to my family.
In the fall, I decided it was time to see the other side of the fence. I wanted to understand what happens after a positive test, and to be able to support those who receive one. There was a job opening for a Contact Tracer at St. Joseph's and it was the perfect opportunity. I live six minutes away from the hospital, which allows me to stay close to my family, while making a difference in my own community.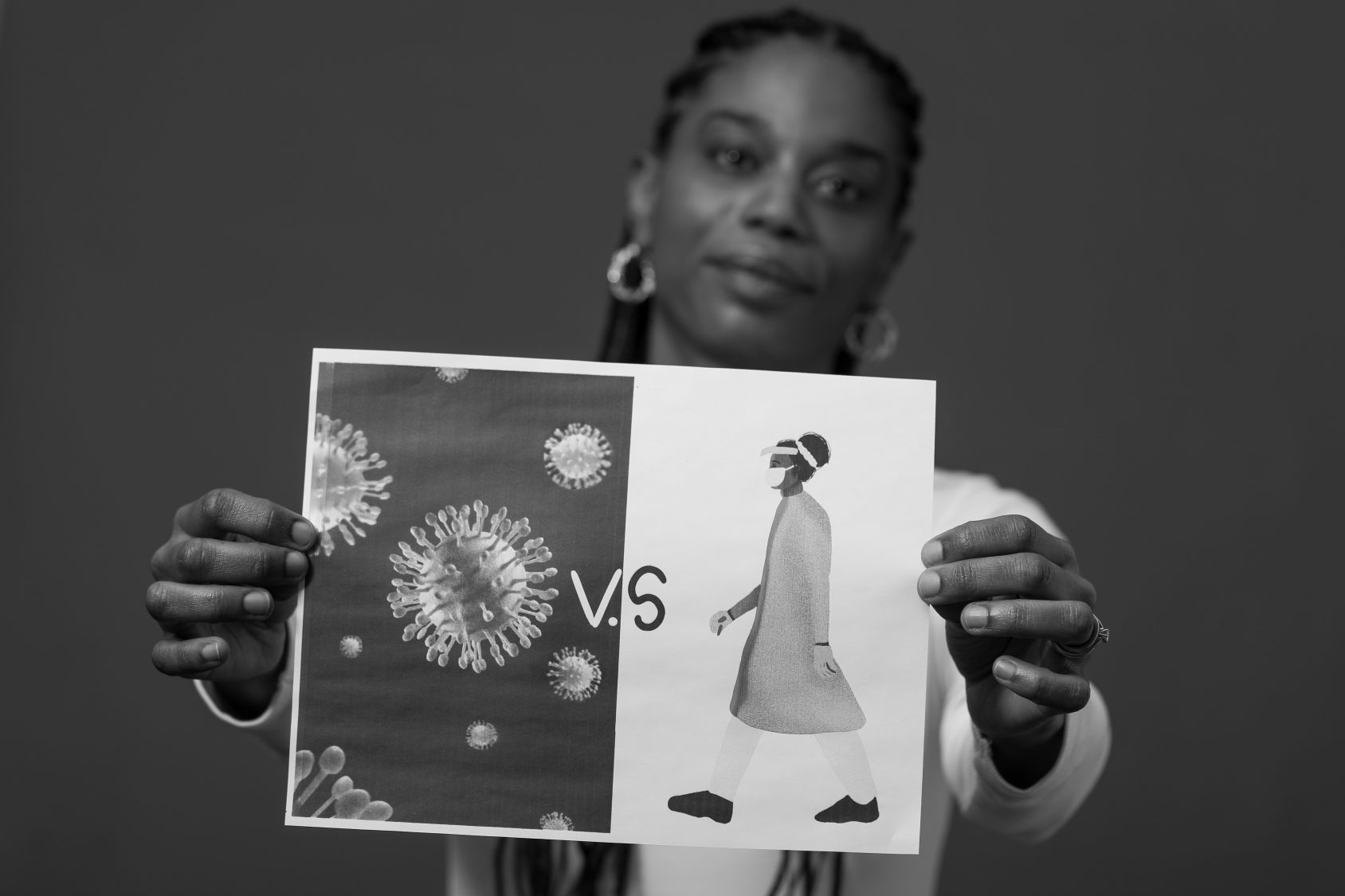 Contact tracing is a meticulous job. When a staff, physician or learner tests positive for COVID-19, we're responsible for tracing their previous interactions. We paint a picture of their unit or team to understand how their practices may have put them or their colleagues at risk. We try to prevent those who have COVID-19 from spreading it to others and we check in with staff who've tested positive, to help them through their illness or self-isolation.
When I call staff to inform them of an exposure, I think of my own family – my husband, my mother and my two young daughters – and how I'd want to be supported.
One of the toughest parts of the job is calling staff to let them know that they may have been exposed to someone with COVID-19. Some staff are used to these calls, while others are receiving them for the first time. It's heartbreaking, particularly when you haven't had an exposure before. Most staff worry about their families at home, and others feel that they're letting down their colleagues.
That's where I feel that my value and expertise comes in. When I call staff to inform them of an exposure, I think of my own family – my husband, my mother and my two young daughters – and how I'd want to be supported. 
My family are my biggest cheerleaders. My youngest daughter always tells people, "mommy's a nurse!" and when they ask me how my day went, I tell them that I'm fighting COVID-19. My daughters are really into art and I keep their projects with me at work, to help in the in-between times when I need to step back, take a breath and think of something other than COVID-19.
When I'm not at work, we all spend time together. We've asked so much of our kids this year but they're resilient. We're trying to embrace our situation and do the best we can in these circumstances.
That's what I see from the people at Unity Health. Everyone's so resilient. It takes an incredible amount of bravery to get COVID-19, or to be exposed, and to come back to work. But everyone's always eager. It says a lot about the people we have here, and I'm honoured that I get to witness it.
Kim Reid is the Operations Leader for COVID-19 Teams in the Corporate Health, Safety and Wellness Department at Unity Health Toronto. At the time of this interview, she was working as a Contact Tracer at St. Joseph's Health Centre.
As told to Anna Wassermann. Photos by Yuri Markarov. This interview has been edited and condensed.