Charissa Chow
Recreational Therapist
A lot of my role was group programming, including physical programs like a seated Tai Chi class or a seated yoga class. We would have music programs where we would invite a pianist in and have a singalong.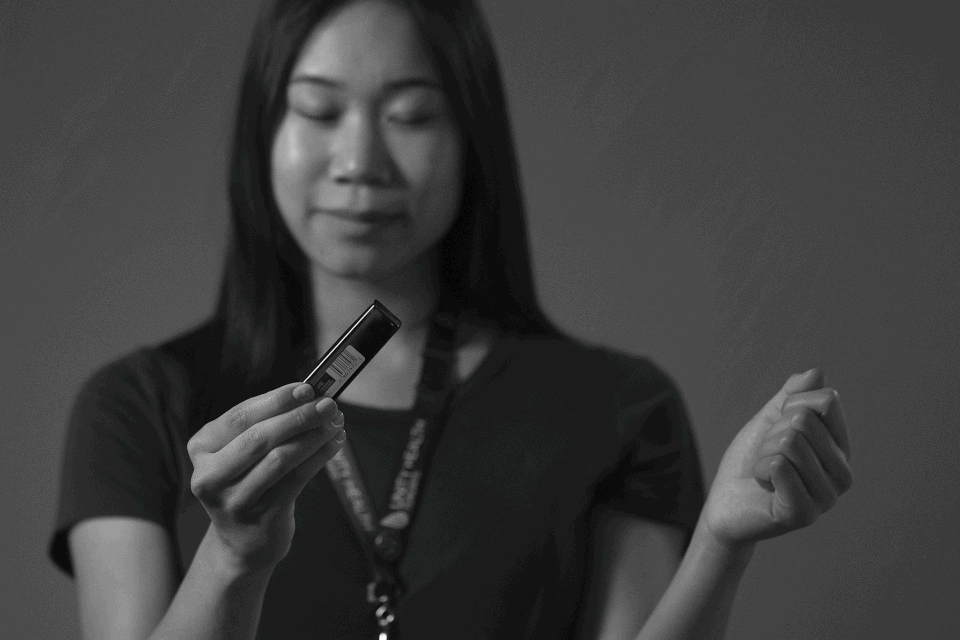 Now we don't do any group programs because we're not allowed to gather, so I've been a lot more present on the unit doing a lot of one-to-one.
Sometimes our patients will ring the call bell if they need a glass of water, or they need their TV adjusted. Or maybe they want to connect with their family member over a phone call.
We've been doing a lot of video calls and allowing families to connect with their loved ones. It has brought joy to the patients, the family and also the staff.

I have a patient who loves walking around and being active and is quite confused and agitated at times.
We've been trying to roll with the punches, and change our programs up.
During one call, she mentioned that she really liked to do her make-up so her family members sent her care packages. One package had blush, foundation and a lip colour. And another package had her favourite drink, because she mentioned during a call that's what she really wanted.
So now every time we have a video call, she'll do her make-up and get ready. She'll wait. And if they're late, she'll say something.
Then we'll pour a drink for her and she'll enjoy her drink while she's chatting. And for those 30 minutes, she is animated, she is smiling and happy and she's able to focus. It's the little things that can bring her joy and make her feel calm and comforted.
I've actually enjoyed the change. I think at first it was a lot of different updates from management and policy changes, but once that got a little settled there was less panic and we were able to integrate into the role. It's important to be adaptable. We've been trying to roll with the punches, and change our programs up. But we've been really more present on the unit and I feel more integrated into the team.
Ultimately we all want to see the patients thrive and their health and well-being comes first.
Charissa Chow is a recreational therapist in specialized geriatrics at Providence Healthcare.
As told to Ana Gajic. Photos by Yuri Markarov. This interview has been edited and condensed.