Robert Dekker
Nuclear Medicine Technologist
Diagnostic Imaging can be hectic and fast paced. I compare it to working at a very busy restaurant. There's so many things going at once and you're trying to keep everything running. It would be nice to have the time to spend that extra minute with a patient and just talk to them, like they do on television, where they stop and have a deep profound conversation. I try to do my best.
In Nuclear Medicine, we inject radioactive tracers into patients and do things like taking pictures, bone scan imaging, stress testing, thyroid imaging, renal scans, brain imaging – a variety of things. Since the pandemic, infection control is a big factor. When the patient leaves, you have to clean and sterilize everything. All the camera and equipment needs to be wiped down before the next patient comes in. We were doing that before, but now it's to another level. It's time consuming, and of course the mask, gowns and visor took some getting used to, but it's a routine now.
Our team here is small – there are three of us and everyone looks out for each other. I have gotten closer to my immediate coworkers because we end up interacting a lot more. It's like a little work bubble. But I wish we could get out and socialize with the rest of the department more. We are no longer going to the cafeteria and catching up with people in CT and MRI. I miss those conversations.
We went from seeing each other pretty much every weekend and now it can be months between visits.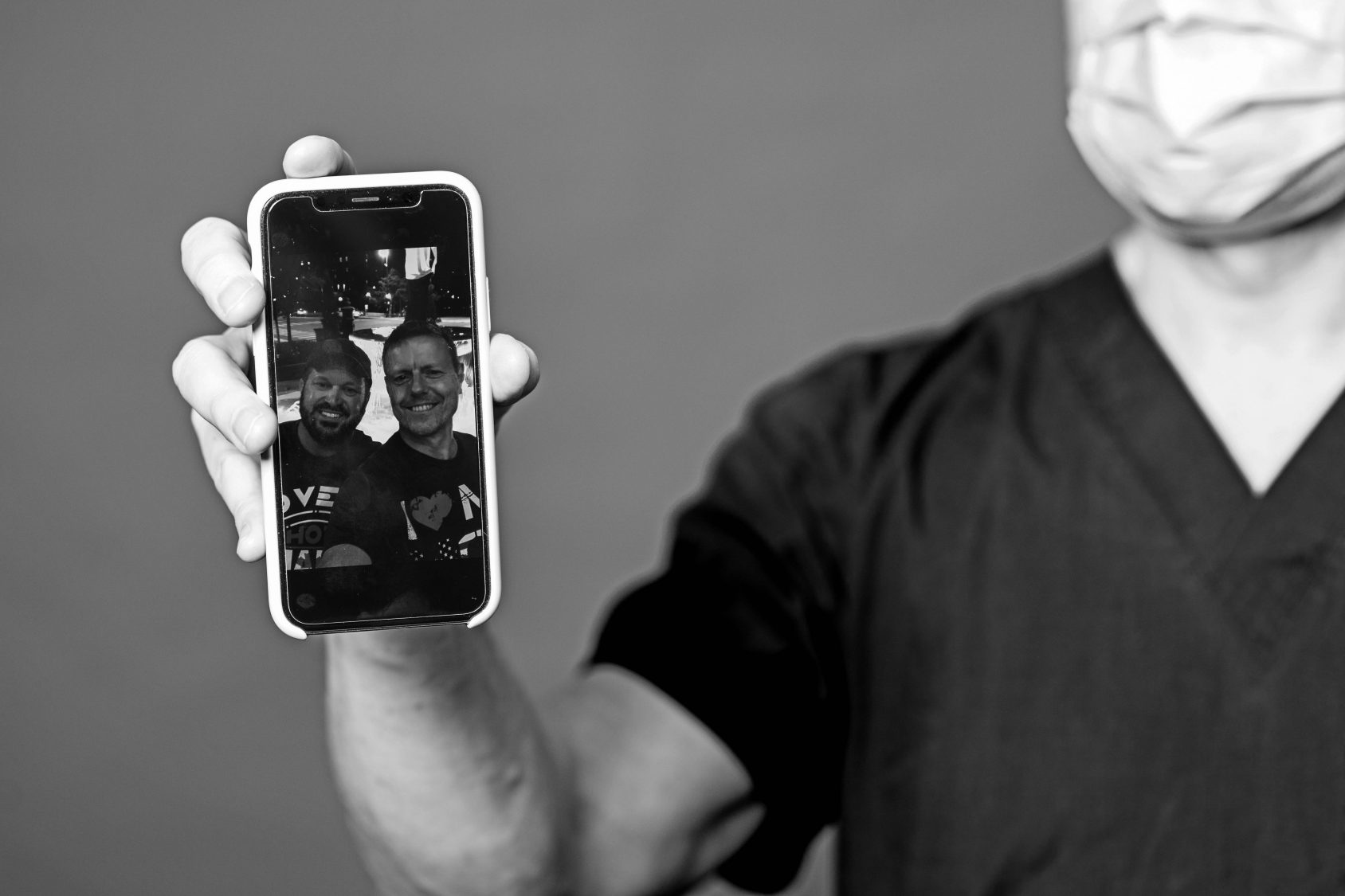 My mom died three years ago and I think about the amount of time she was in the hospital. I can't imagine her going through that without us around. I think about that all the time, especially when I see the inpatients who are here day in and day out, with nobody with them. It must be so isolating when you're sick and feeling terrible. We're all isolated to a certain extent in our personal lives, but this is the next level. We're fortunate my mom didn't have to go through this now.
COVID has really affected me. I get hit at work and at home too. I've been in a long distance, cross border relationship for over six years. We went from seeing each other pretty much every weekend and now it can be months between visits. We didn't get to see each other for the whole summer, about five months.
He made it across right now and he's with me for three months. We're not sure what the future is going to be. The border is tighter and he has to go back in a couple months. I'm not sure what we are going to do. We hope COVID is going to get better, but you just don't know. But, of course, I can't take my patients with me and work remotely. It's unfortunate.
It's certainly more lonely these days with COVID. It'll be nice when things are back to normal. I can't wait.
Robert Dekker is a Nuclear Medicine Technologist in the Diagnostic Imaging department at St. Joseph's Health Centre.
As told to Natalie Leung. Photos by Katie Cooper. This interview has been edited and condensed.