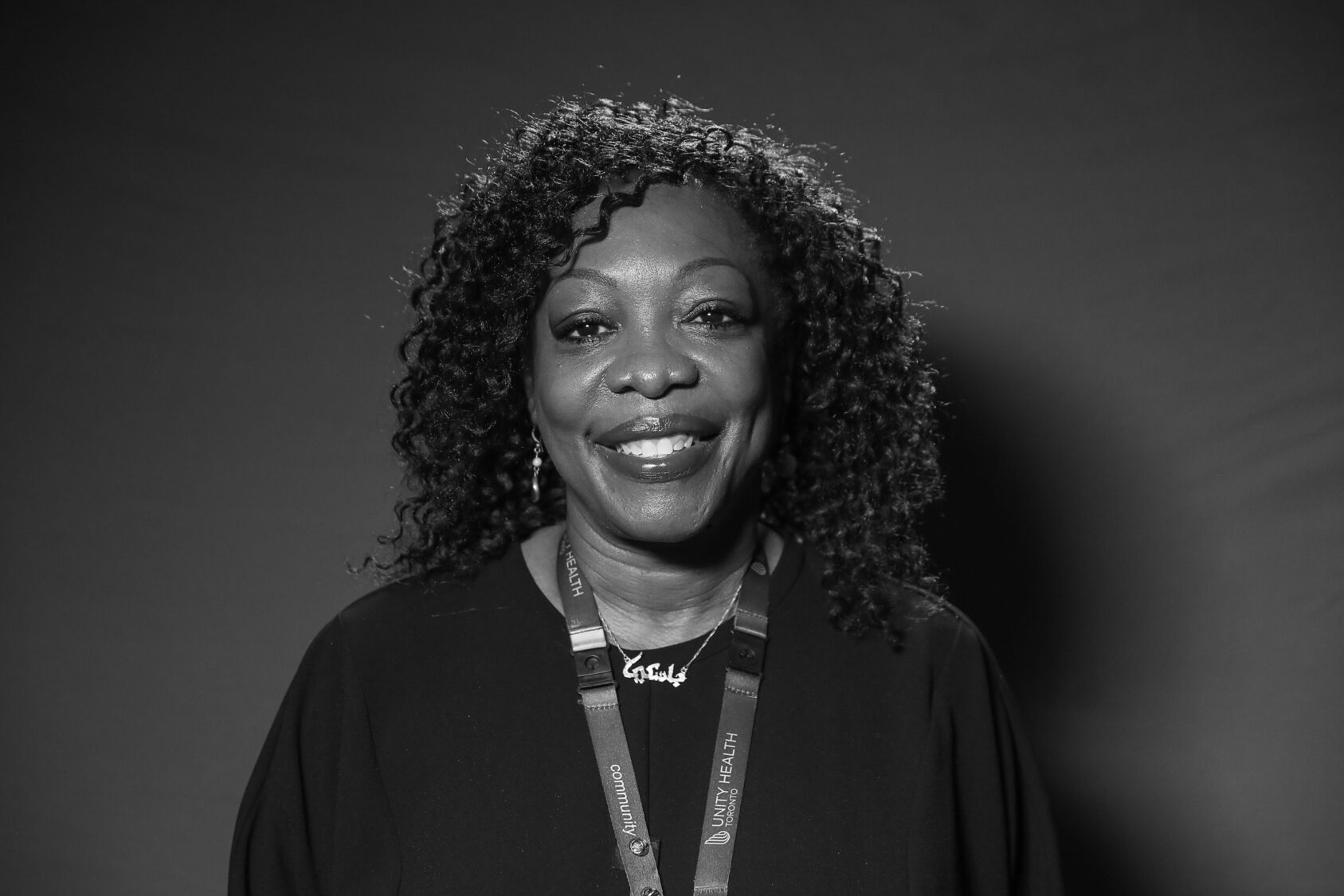 Jacqueline Lumsden
Patient Care Manager
I was a recent nursing school graduate when I saw these advertisements on TV for nurses needed in Saudi Arabia. The country looked so enticing. I went down to the agency and eight months later, I got a call that my ticket and passport were ready.
I worked in Saudi Arabia for about a year and it's been the best experience of my career. Their cultural and societal norms are so different from ours. The way they approach patients is different. When a patient codes, you try everything you can to revive them but if they're not revived, you accept that it's God's will. I share a lot of what I learned about Islam and how it relates to health care with my colleagues. It's so important that we understand different cultural beliefs.
My parents immigrated to England from Jamaica in the 1960s. Five years later, they came to Canada. As immigrants, it was really important to them that their kids had job stability. My parents always said, 'Jackie, we want you to become a nurse.' As a kid, I didn't think much about it. I thought I was going to play professional soccer. When I realized that wouldn't pay the bills, nursing was the next best option.
We didn't have many friends growing up in our community. My parents wanted us to have the best education so they sent us by bus to a Catholic school even though we weren't Catholic. I remember coming home from school on the first day each year and my mom would ask me how many Black kids were in my class. I would usually say, 'Oh, just me.' I think there were seven of us in my high school of 1,000 students. I was acutely aware of who I was and what I looked like.
These patterns have continued throughout my life. My nursing school was predominantly white and there was only one other Black student in my graduate school program. Even now, in meetings or workshops, I'm usually one of the only Black people in the room. It can be intimidating. Sometimes I have imposter syndrome and wonder if I even deserve to be there.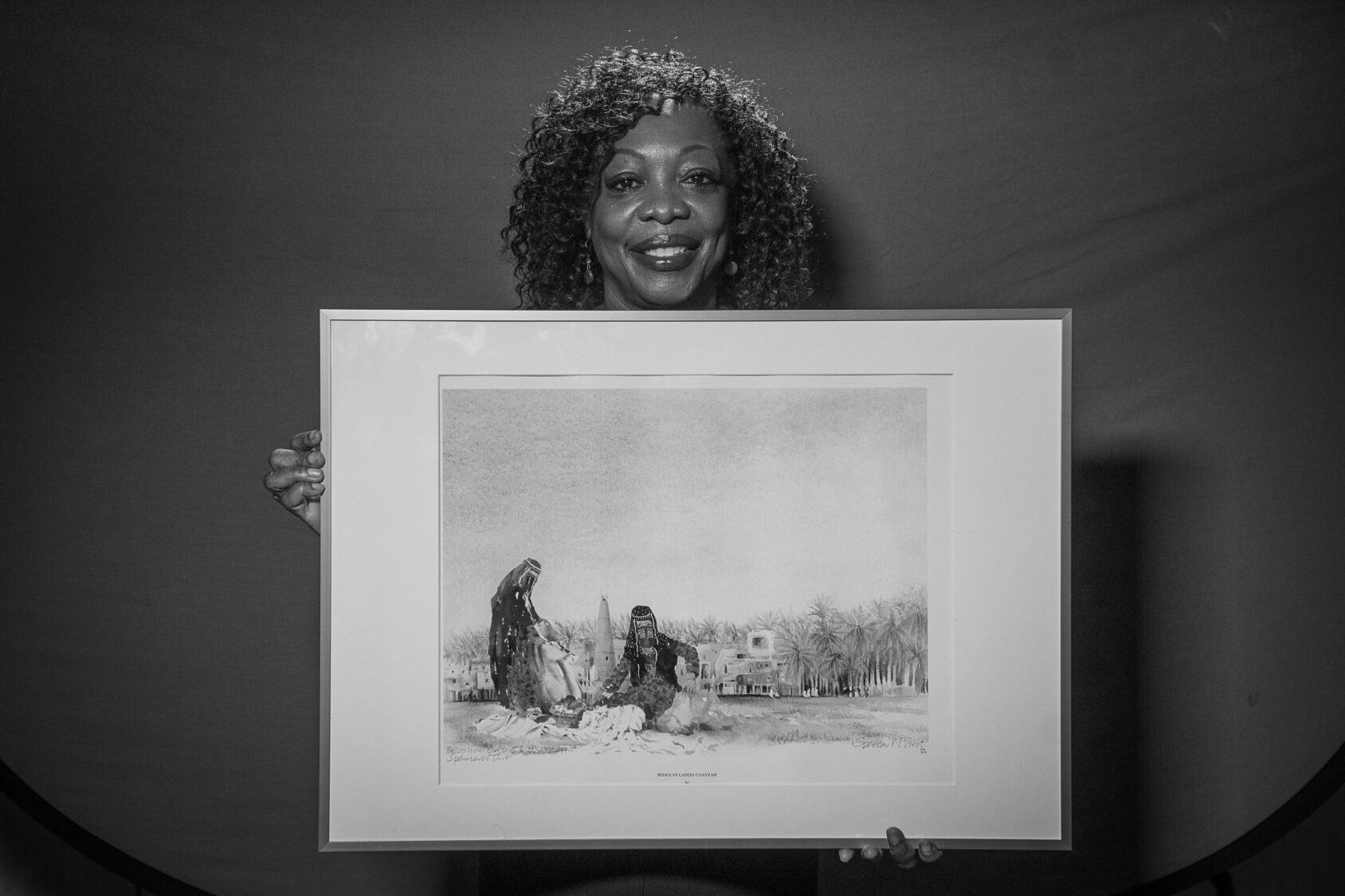 There's a look you get as a Black woman when you walk into a room. I've seen it countless times. It's as if people are saying, 'who are you and why are you here?' At a conference once, I had a white woman come up to me and ask if I could fix one of the screens. I looked at her and said, 'What makes you think that I work here?' I was wearing the same conference issued ID tag as she was. She looked at me, got all red, apologized and walked away. There's an assumption that if you're Black, you must be the help.
I encounter these microaggressions every day. Sometimes they're directed at me, other times they're directed at my staff. It's not uncommon for patients to ask to be treated by someone who isn't Black. I tell them we don't have anybody else and ask how they plan to manage their care while they're here. Nine times out of ten, they apologize and tell me it's just how they grew up. That gets very tired for me. It's not an excuse anymore. We all learn as we get older.
I do my best to support Black staff who want to talk about their experiences but counselling isn't my area of expertise. I validate their feelings and try to help them navigate the system. Unfortunately, Black staff aren't trusting in our policies, which were historically designed to harm Black people. That's where the distrust comes from. Black staff come to me because I look like them. They don't want to talk to a white person who doesn't understand their experiences or who might question whether they're real.
I often think about how few Black leaders we have at Unity Health. Then, I look at some of the issues we're experiencing in health care, specifically related to equity and anti-Black racism, and it makes sense. The people at the helm don't look like me. Black people have lived experience, we can inform health policy but if we're not given an opportunity, then what?
There's been 500 years of hate in our health care system and I'm not naïve to think that things will turn overnight. We need to look within ourselves, to slowly unravel systemic racism within the organization. I've been brought on to support our anti-racism, equity and social accountability work and it's something I'm really passionate about. It excites me. I don't want to be the token Black girl or a number that somebody checks off. I want to work hard for something. And I want to make things better.
Jacqueline Lumsden is the Patient Care Manager of the Palliative Care Unit, Conditional Care Unit and Interprofessional Resource Team at Providence Healthcare.
As told to Anna Wassermann. Photos by Eduardo Lima. This interview has been edited and condensed.