Giselle Magtoto
Team Leader
I've been in the operating room for eight years now, and I was nervous about leaving my home for another challenge. But they needed somebody in the COVID Assessment Centre to oversee process and flow and then support the nurses.
In the OR you already have a history, whereas in the Assessment Centre it's a bit different because it involves a lot of digging for history and using your assessment skills.
You need to use your critical thinking: This is what the patient is showing; is there anything else that's concerning? Do I have to involve the physician for a second consult or are they safe to go home?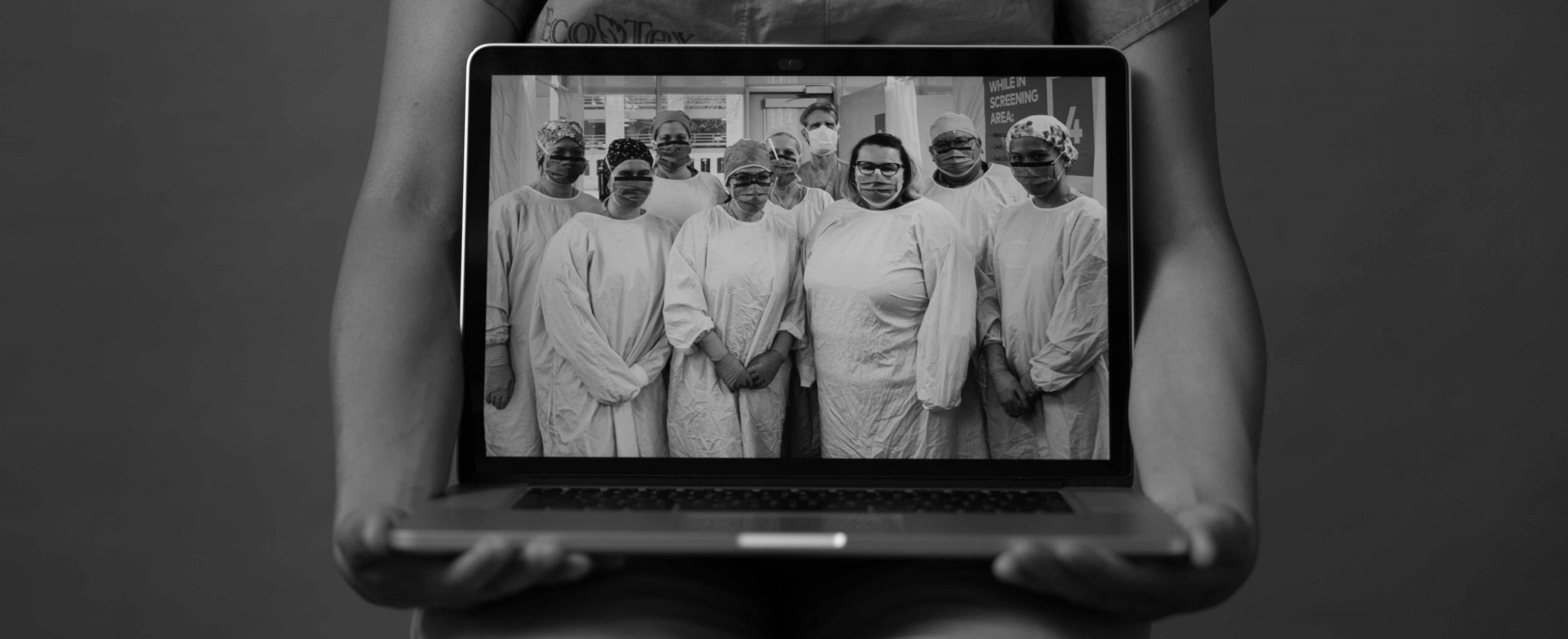 There is also so much confusion, and patients come in and they need their questions answered. It's having that little bit of compassion for people and recognizing when people are nervous and taking the time to explain things. And if they need a moment, to give them that moment.
I've noticed a lot of people when they come in, they haven't seen people or they haven't talked to many people, so now is their chance to talk about how they feel.
I think it's important not to downplay that because I can't imagine what it's like to be quarantined for so long and not have anyone to talk to. Now as they're getting swabbed, they want to have a conversation and knowing that, we give them an ear to listen.
Our team had nurses from all different parts of the hospital, and you could see how they interacted with patients.
I had a patient who was frustrated, and you could tell. Voices were raised. The patient had their kids with them. There was definitely a miscommunication. The kids were scared.
One of my nurses works in mental health. Having her with the patient really calmed the patient's nerves a lot more. She knows the right way of speaking to people and she knows, from her experiences, how to handle someone who is escalated and frustrated.
Having nurses from the OR was helpful too – no other team knows sterilization and infection control better than the OR nurses.
We can learn a lot from each other.
When I started at the Assessment Centre, we took a picture, and that's the picture on my desktop when I log in to the computer now. It's kind of a reminder of just how far we've come.
Giselle Magtoto is a team leader in the Operating Room at St. Joseph's Health Centre and former team leader at the hospital's COVID-19 Assessment Centre.
As told to Ana Gajic. This interview has been edited and condensed.